About Jockey Hollow Veterinary Practice in New Milford, NY
Jockey Hollow Veterinary Practice is a well-established, full-service, small animal veterinary hospital providing comprehensive medical, surgical and dental care to the communities of Warwick, New Milford, Greenwood Lake, Florida, Sugar Loaf, Vernon, as well as Highland Lakes New Jersey and more.
We provide a broad spectrum of diagnostic procedures through in-house testing and the use of external laboratories. We also work closely with local specialty practices when special diagnostic procedures are required. Our facility includes a well-stocked pharmacy, in-hospital surgery suite with heated surgery tables, in-house digital x-ray and ultrasound capabilities, a closely supervised hospitalization area, and beautiful outdoor walking areas.
We look forward to being the hero in our patient's lives by providing education and professional expertise for them and their owner's so that we can make each pet's story special.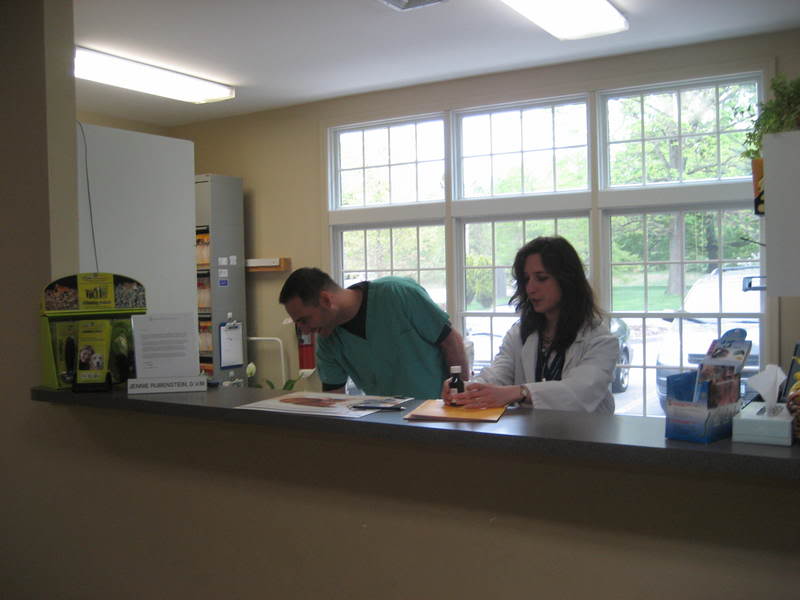 In addition to our well-stocked pharmacy, you can use our on-line pharmacy, Pet Portal Pharmacy to order medication, pet food and animal care products. The products will be delivered right to your door.
At the Jockey Hollow Veterinary Practice we strive to offer not only sound advice, but also optimal veterinary care.
Our job is not only to treat your pet when he or she isn't feeling well, but also to help you learn how to keep your best friend happy and healthy.
We even do House Calls!
So that we don't have to confine our practice to office visits, we have extended this high level of personal contact with our clients through our website. Please feel free to access your pets medical records and communicate with us. You can also order prescriptions that can be delivered to your home.
This site was designed to help answer questions about many types of pets from furry to scaley and everything in between! We are here to answer your questions and to provide you with information that will ensure a happy and healthy relationship with your pet.
Thanks for visiting our website and we look forward to caring for your pet.
The ABC's of our business